British Land partners with Equiem on digital occupier app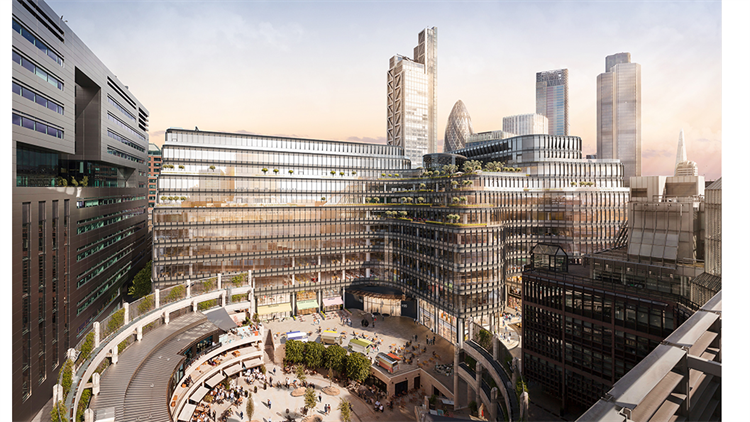 UK commercial property REIT British Land has partnered with global proptech firm Equiem to deliver a digital tenant engagement app for its mixed-use, London campuses.
The app will provide users with located-curated content and direct communication options, as well as touchless access to premises.
Broadgate, one of London's largest pedestrianised neighbourhoods, will be the first British Land campus to benefit. Over 26,000 people are based at the mixed-use site, which comprises offices, shops and restaurants, and attracts more than 19 million visitors each year.
British Land said that the app would also provide pandemic-era services for end-users, enabling them
to understand their environments, including lobby traffic, occupancy and air quality, as well as facilitating building and meeting room access and bookings.
Equiem's tenant experience app is being combined with British Land's Vicinitee platform, which is already embedded into many of its buildings.
Julian Barker, head of smart places at British Land, said: 'The role of technology in creating better quality, healthier and more sustainable real estate for our customers and their people is now even more important as a result of Covid-19.
'Our aim is to make people central to the process and build a real sense of community through the app. Equiem shares our vision – its team is data-driven, collaborative and forward-thinking, which is what made the
decision easy when selecting a digital tenant engagement partner.'
Gabrielle McMillan, CEO at Equiem, added: 'Equiem is delighted to introduce its tenant engagement experience at British Land's Broadgate campus, bringing property owners and their customers closer together through enhanced communication and better customer experiences.
It will also allow owners like British Land – and its occupiers – to unlock new revenue streams and gather actionable insights in real time. The UK continues to be an exciting market for Equiem – a direct result of being able to provide landlords with the tools and services their customers expect today.'