BNP Paribas launches bespoke co-working venture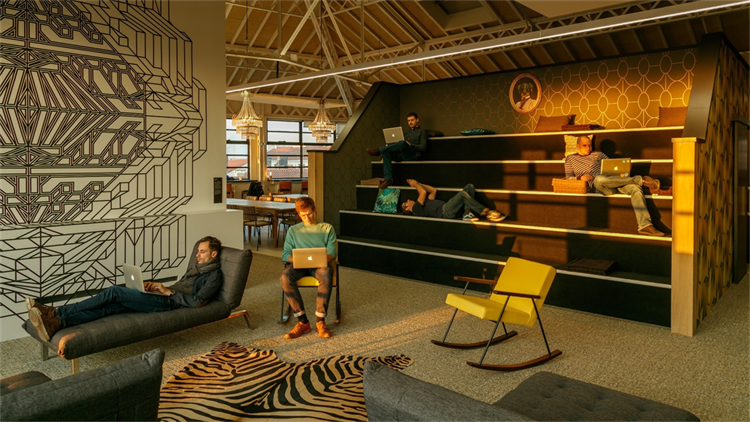 Pan-European real estate firm BNP Paribas Real Estate and French flex office operator Now Coworking have teamed up to launch a bespoke service for the transformation of offices into co-working spaces.
Now Connected offers to create the design, layout, marketing and operation of 'workspaces inspired by coworking codes', with a post-Covid-19 era in mind. The initiative will provide conversion services to landlords and tenants, with 10 projects already in the works.
Lauric Leclerc, BNP Paribas Real Estate deputy CEO said: 'The collaborative economy, technological change, new aspirations of employees and the current health crisis require a rethinking of corporate organisations and working methods.
'In this context, flexible workspaces not subject to firm leases are more and more popular. They allow large companies to gain agility, a key factor in ensuring their transformation; and small businesses to have access to spaces, services and sometimes a location that they could not afford in conventional real estate.'
Incubated since autumn 2019, Now Connected will launch its first spaces between the last quarter of 2020 and the second quarter of 2021, in Paris, in Île-de-France and in the regions. Other spaces are currently being secured and should open by the end of 2021, according to the firm.
Pierre-Henri Dekeyser (41), a graduate of the ICN Business School and co-founder of Wojo, formerly Nextdoor, has been appointed as general manager.
Co-founder Pascal Givon said: 'With Now Connected, we plan to open 75 sites by 2024: an ambitious but realistic goal. Despite the health crisis and containment issues, our trade discussions have never stopped in recent months. Proof that coworking is more relevant than ever and that our offer is as close as possible to the expectations of our customers and prospects.
'In the current context of an appetite for telework and economic difficulties, Now Connected will also allow companies that would find themselves with excess square metres to not break their leases and otherwise make these spaces profitable.'
According to Now Connected, its application allows users to rationalise space in offices more effectively, by pooling common areas such as receptions, meeting rooms and kitchens as well as creating pandemic-appropriate buffer zones.